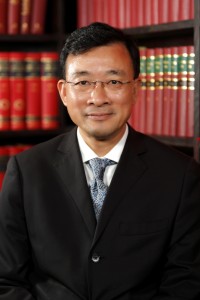 Tel: (852) 2117-0222

Fax: (852) 2117-0092

Mob: (852) 9031-0969

Email: raymond.kong@axchambers.com
Qualifications
Bachelor of Laws – University of London
Postgraduate Certificate in Laws – City University of Hong Kong
Master of Laws – University of Wolverhampton
Master of Science in Financial Engineering – City University of Hong Kong
Master of Applied Finance – Macquarie University
Master of E-Commerce – Edith Cowan University
Master of International Relations – Flinders University
Master of Professional Accounting – University of Southern Queensland
Financial Risk Manager
Canadian Investment Manager
Practice Areas:
General Criminal Law
General Civil Law in:
Company and Commercial

Banking and Investment

Financial Derivative and Structured Product

Probate

Defamation

Personal injuries

Mediation
Mr. Kong has over 30 years of banking experience specializing in global financial market trading on foreign exchange, fixed income securities, financial derivative and transaction management.
Mr. Kong is interested in banking, investment and financial derivative litigation, financial fraud, trust and equity and personal injury.
Currently, he is also serving as mediator in civil disputes such as financial derivative, structured product, risk management, and general civil cases.